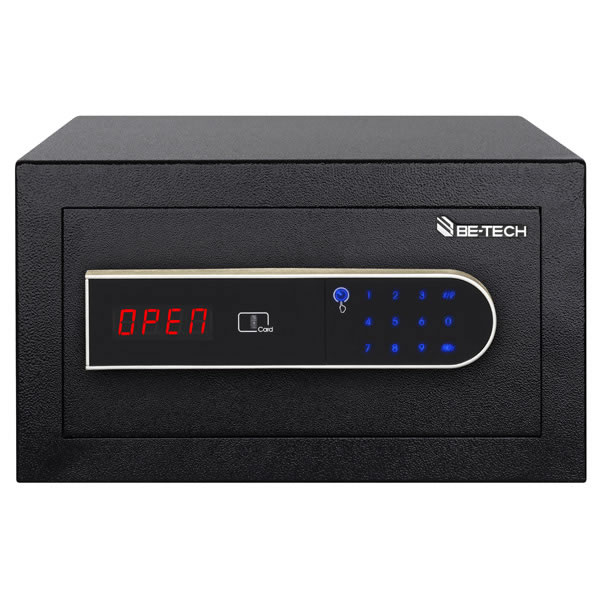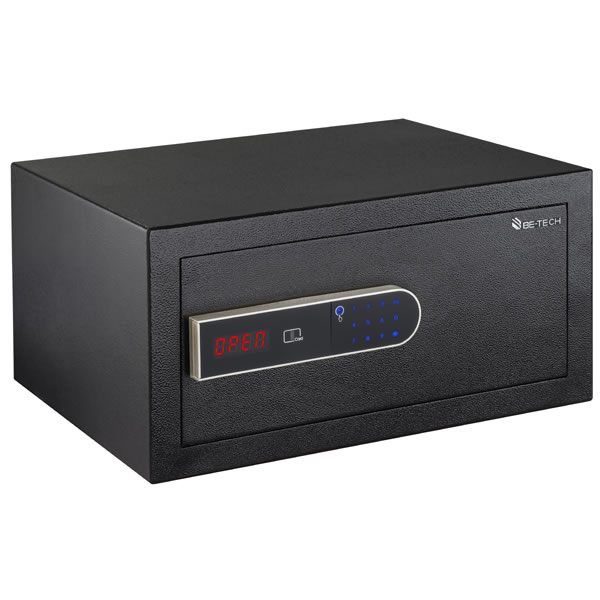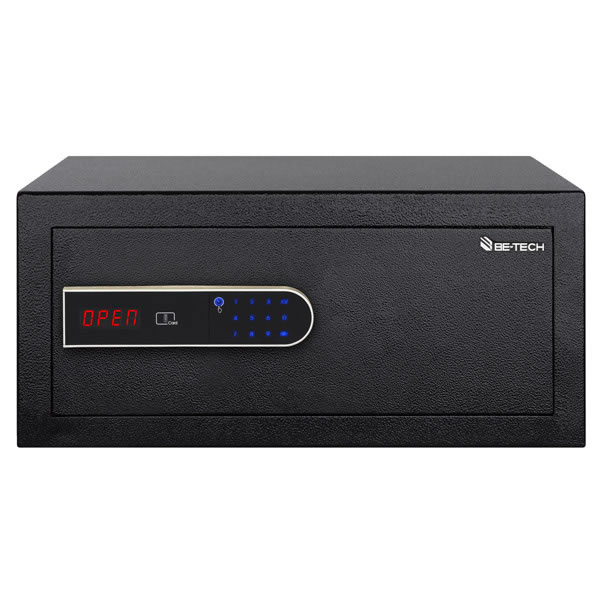 Electronic Residential Safe
Description
The fashion design electronic safe can fit into fashionable homes with good protection as well.
The Fashion personal code touchpad safe are equipped with a unique digital security touchpad unlike any other safes on the market. A scramble number input enables personal codes to be hidden within longer sequences of numbers. Whilst additional access RFID key can be set for frequent use or "Dual Authentication" use, thus your privacy can be ensured even when someone else is in the room where your safe is being operated. These digitalized elecronic safes in your home make you cool and confident.
Features
1. Unique touchpad technology
2. Personal code with more than 100,000 possible combinations
3. Easy to read backlit display
4. Low battery warning
5. Door opens automatically when correct code is entered
6. Scrambling code available for privacy
7. Resettable 4 to 9 digital user code
8. Emergency battery capability
9. Low battery alarm signal
10. Reinforced anti-collision locking bolts, hinges & locking mechanism
11. Armoured and reinforced doors
12. Solid steel motorized locking bolts
13. Robust and removable shelf
14. Soft carpet lining
15. Extra bright LED interior lighting
16. 16mm locking bolts
17. Electronic lock with motorized bolts
18. 6 lever double bit mechanical override
19. Pre-drilled holes including fixed bolts
20. Privacy features
21. Dual Authentication opening
Product Details
1. Consumer research shows that people want safes with a handy size and blending color scheme. This is especially important for the growing numbers of individuals living in smaller rooms like studio, where space is at a premium.
Research also shows that, if possible, most people prefer their safes to be bolted to the floor, or to the wardrobe wall. All our safes take these factors into account. All security safes are fully-lined to furtherly protect their contents.
2. Because most safes are often hidden in dark corners, we also provide a more intuitive LED screen that lights up when you're entering your PIN, and a bright interior light that comes on when you open the door.
We have been a high quality saler of electronic safe in China for more than 20 years. With long year experience since our establishment in 1992, the electronic safe made by Be-Tech is certain to offer you reliable, flexible and valuable security solutions.
Download: