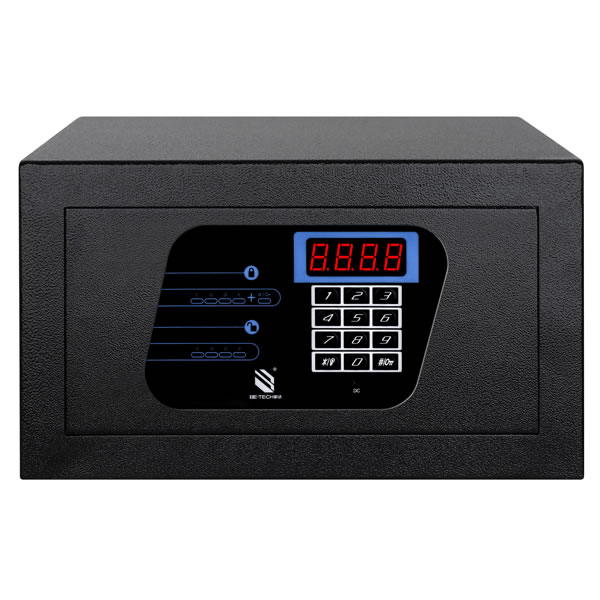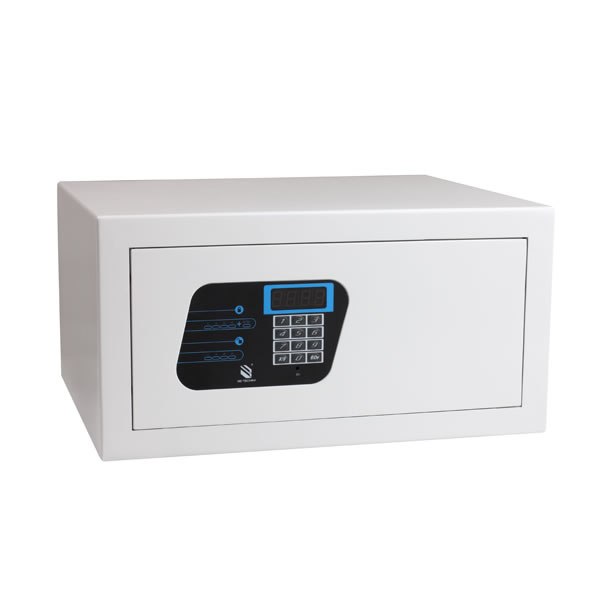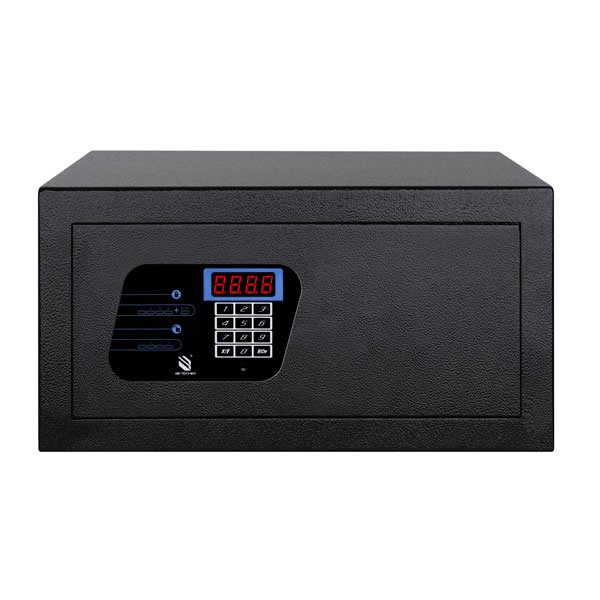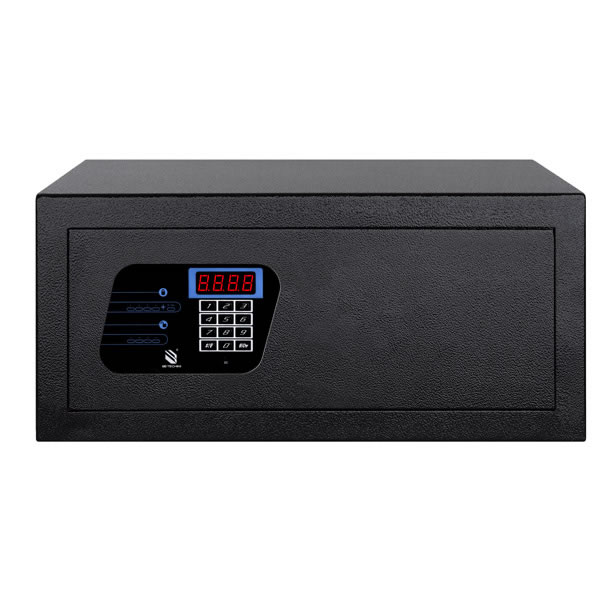 Electronic Residential Safe
Description
The essential option of security safes. Flat design, laser-cut door and high security override key makes the electronic residential safe cool with high performance at mid price.
The Flat personal code safes are very fashionable and reliable safes on the market. The electronic residential safes are designed as flat panel with pure white color. With the fashionable and elegant design, we have taken residential in-room security to a new level and combined it with a functional and fashionable design. The electronic residential safe is not only an in-room safe but also has become a contemporary furniture and elegant in-room decoration.
Features
1. Unique touchpad technology
2. Personal code with more than 100,000 possible combinations
3. Easy to read backlit display
4. Low battery warning
5. Door opens automatically when correct code is entered
6. Scrambling code available for privacy
7. Resettable 4 to 9 digital user code
8. Emergency battery capability
9. Low battery alarm signal
10. Reinforced anti-collision locking bolts, hinges & locking mechanism
11. Armoured and reinforced doors
12. Solid steel motorized locking bolts
13. Robust and removable shelf
14. Soft carpet lining
15. Extra bright LED interior lighting
Product Details
1. This digital safe series provides a sleek and featured security to your home.
The safes are simple to operate, which are easy to fit inside your wardrobe, beside your bed, or underneath your desk.
2. So expensive laptop computers and electronic equipment as well as personal valuables can be stored in a secure, electronic safe easy to operate. Be-Tech electronic residential safes provide peace of mind for homes and offices, lowering crime rate and enhancing the office image.
We have been a high quality saler of electronic residential safe in China for more than 20 years. With long year experience since our establishment in 1992, the flat residential safe made by Be-Tech is certain to offer you reliable, flexible and valuable security solutions.
Download: