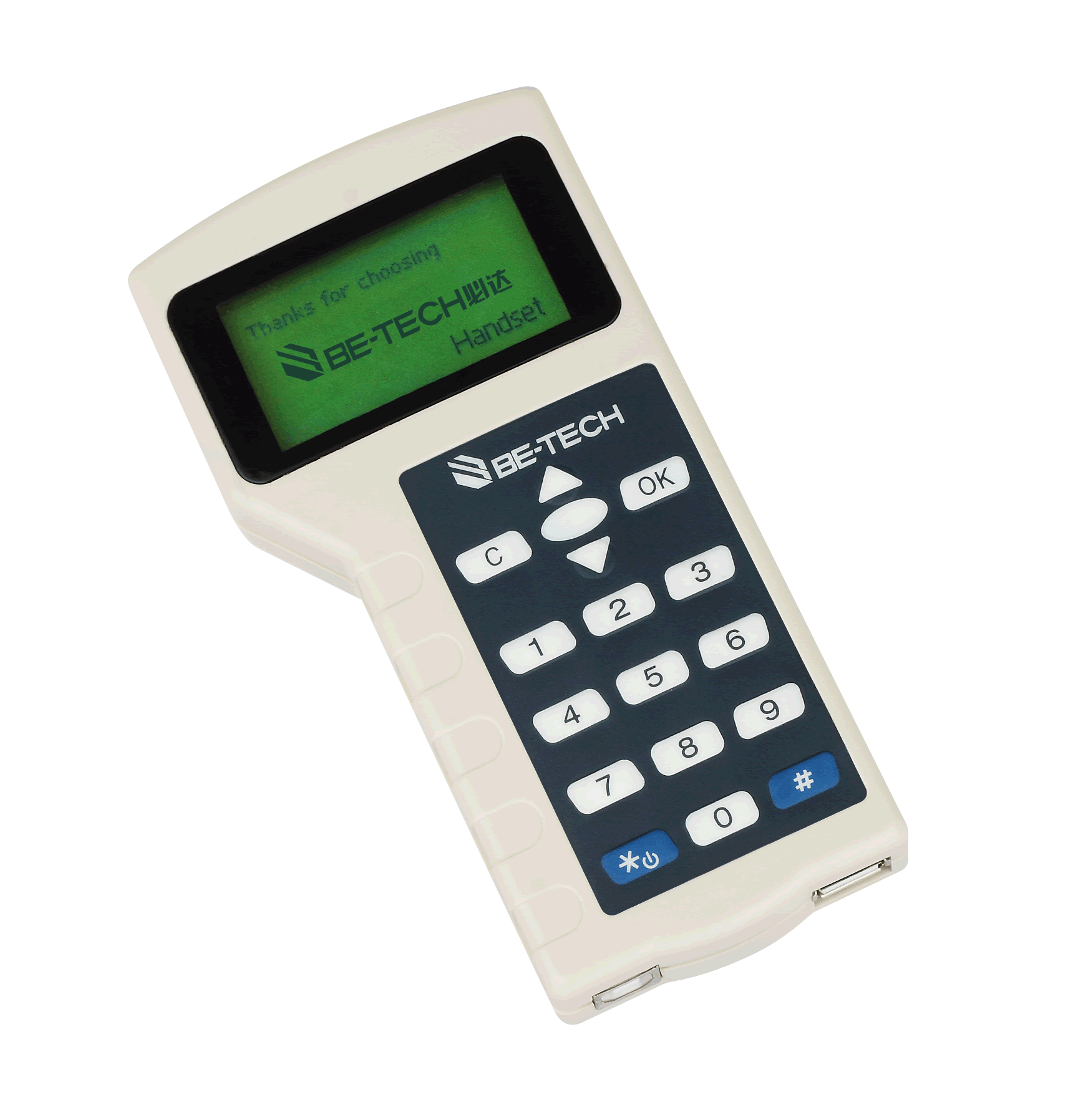 System and Software
Description
Handheld service unit is also called safe and lock service.
Reliable and convenient handheld service unit is necessary for uploading programs and data transfer to electronic door locks and safes. This handheld service unit will synchronize the programming between PCs to the locks and safes.
Certification:
EN55022_CE, EN61000_CE, RoHS
Features
1. Humanized design with telephone style keypad
2. Flash RAM memory
3. 15 hours minimum operating time
4. 90 hours minimum standby time.
5. Powered with 4 AA batteries
6. Connect to locks/safes through mini-USB connector.
7. USB interface.
8. Compatible with all existing Be-Tech electronic door locks and Harmony series Smart Safes.
9. Cable communication with locks/safes.
Technical Parameter
Dimensions(L × W × D): 155mm × 80mm × 28 mm (6.1 × 3.15 × 1.1 inch)
Voltage: 6V DC
Battery capacity: Minimum operating time : 15 hours
Minimum standby time : 90 hours
Type of batteries: 4 AA alkaline batteries - 1,5V
Operation temperature: -10°C to 60°C
Storage temperature: -30°C to 75°C
Humidity resistance: 20% to 95% non-condensing
Connector: USB type B
We have been a high quality saler of handheld service unit in China for more than 20 years. With long year experience since our establishment in 1992, the safe and lock service made by Be-Tech is certain to offer you reliable, flexible and valuable security solutions.


Download: