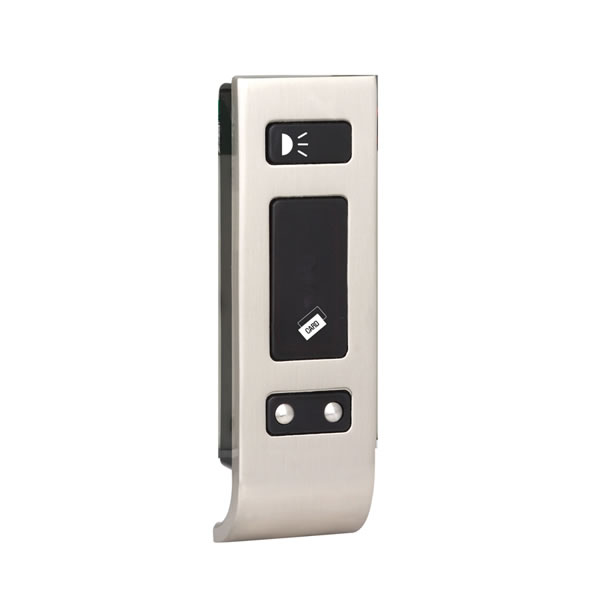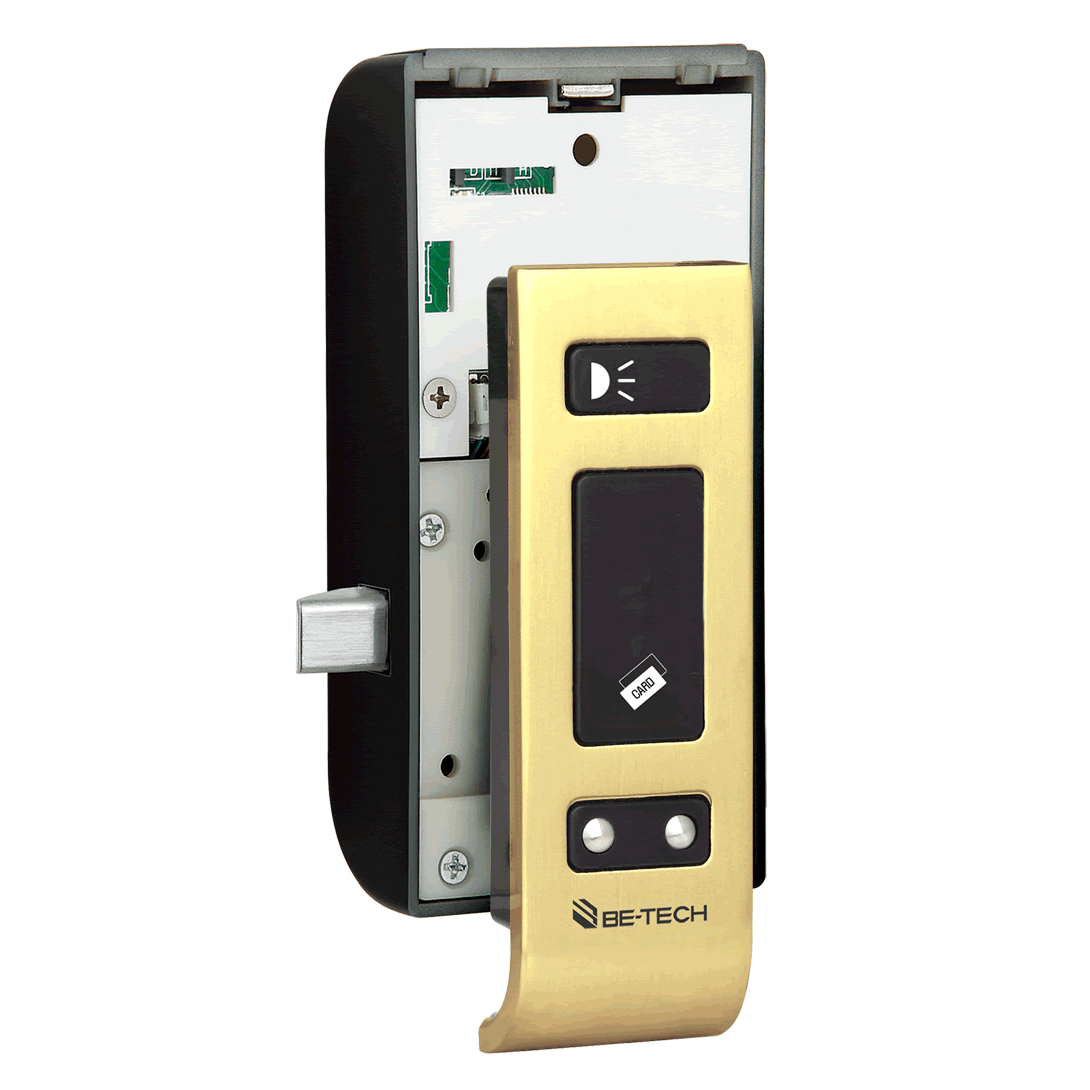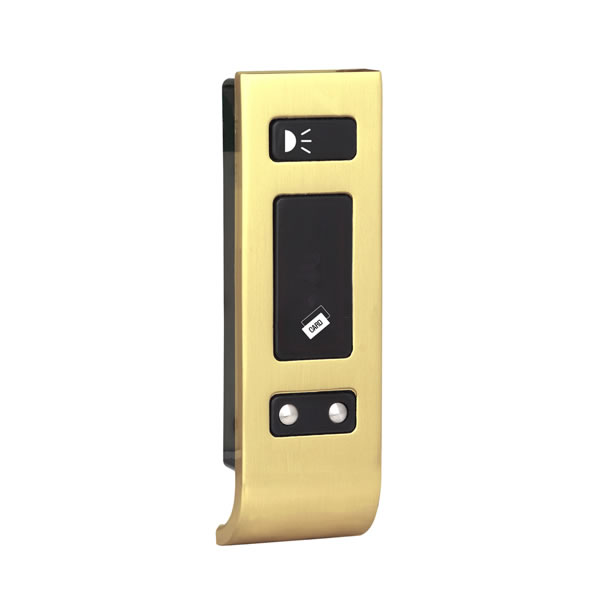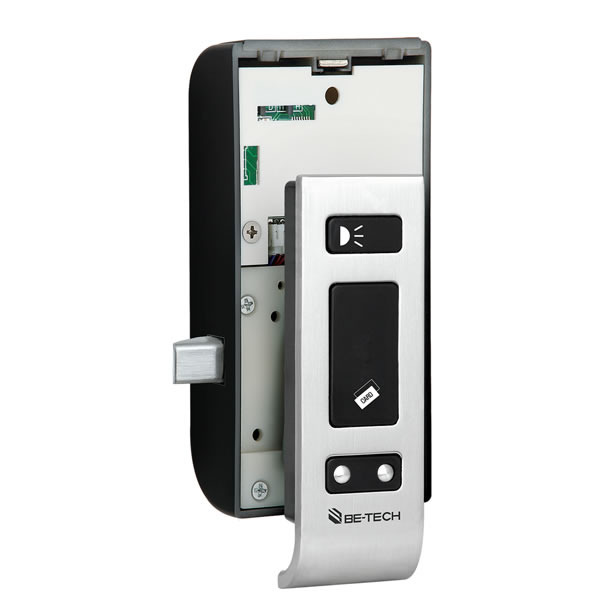 Electronic Cabinet Lock
Description
Be-Tech Cyber RFID Cabinet lock provides high security and comfort for locker and cabinet using RFID (RFID keycards, wristband, keyfobs, etc…) instead of uncomfortable mechanical keys that require expensive maintenance.
The Cyber RFID Cabinet lock will turn your standard locker room into an exceptional experience. Be-Tech's solutions provide a new level of security for both shared and assigned lockers. Convenient for both user and management, with the industry-leading technology, elegant design and fashionable looks, Cyber RFID Cabinet lock will be suitable for every style of locker room.
Be-Tech Cyber RFID Cabinet lock is the best solution for:
Spa/Fitness centers, Resorts, Golf clubs, Sauna, Sport and gym centers
Certification:
CE, RoHS
Features
1. RFID contactless operated: locking and unlocking of the locker is simply by bringing the RFID carrier near the reader.
2. Autonomous system: no need for cabling, stand-alone and battery operated.
3. Shared Use/Assigned Use mode is optional for locker assignment:
Shared use: the user can select any free locker. Once occupied, the locker
can only be opened by that specific card. Even though the card is not locker
specific, it can only be used in one locker at a time.
Assigned use: the user can open the locker by the same number as the guest room
number, it can only be used in the specific locker while guest keycard still
valid before checkout.
4. Master keys: available to create master cards, to manage all lockers in the property.
5. Tamper indicator: buzzer alarm will on and last for one minute if locks are unclosed or being tampered.
6. Occupied Notice LED: blue notice LED will blink to indicate occupation once locker has been locked (for Shared Use mode).
7. Compatible with Be-Tech RFID hotel locking system: Cyber RFID Cabinet lock is fully compatible with Be-Tech RFID hotel locking systems.
Technical Parameter
Description: Contactless electronic lock for lockers
Power source: 4 AA batteries, 1.5V
Lift cycle: 15,000 cycles / 1 year
RFID frequency: 13.56MHz
Reading distance: 10 to 25 mm (0.39 to 0.98 In)
Temperature range: -20 / 55 C (-4 / 131 F)
Dimension (H × W × D): Front body: 114 × 37 × 16 mm (4.48 × 1.46 × 0.63 In)
Back body: 133 × 66 × 27.5 mm (5.24 × 2.6 × 1.08 In)
Installation thickness range: 12 to 22 mm (0.47 to 0.87 In)
Color option: Silver / Gold
Weight: 200 gr (7.05 oz)
We have been a high quality supplier of Cabinet Lock in China for more than 20 years. With long year experience since our establishment in 1992, the Electronic Cabinet Locking System made by Be-Tech is certain to offer you reliable, flexible and valuable security solutions.


Download: